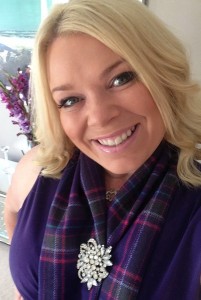 When words are more precious than gold
When someone dies we only get one chance to say goodbye…
It can be a daunting time. We are grieving yet at the same time having to make those important decisions about a loved one's funeral service.
Should it be traditional? Does it have to be religious? What music or poems should I choose? How can I make sure it is what he/she would have wanted? How do I make sure everyone feels included?
My name is Diane Goldberg and I am an Independent Funeral Celebrant, based in Cumbernauld, conducting funeral services across Central Scotland.
As an Independent Funeral Celebrant I will be with you every step of the way, to explore the options, to discuss and plan the service, right through to the ceremony itself. I believe that all our lives are unique and it is my role, working with families, to write and conduct funeral services that fully reflect the character and life story of  loved ones.
As an Independent Funeral Celebrant I offer completely non-religious services but I am also more than happy to include hymns or religious readings if a family wish. I welcome and encourage the participation of family members or friends during services with the inclusion of personal tributes, readings, poems or songs. I believe it's your choice, your voice, your ceremony.
I will visit you at home and spend time listening to your memories and wishes, and guiding you through the process. Working with, and approved by you, I will create a unique service that will reflect your loved one's personality and celebrate the life they lived.
The ceremony usually takes place at a crematorium or a funeral chapel but can be at a place of your choice as a memorial service. On the day I will be there to meet you, working alongside the Funeral Director and the Chapel staff to support you through the service.
Each ceremony I conduct is individually written from start to finish, honouring the person who has died, in a dignified and fitting tribute, focusing on everything that made them special and unique.
I am also an accomplished public speaker speaking on behalf of Alzheimer Scotland, in my role as Honorary Secretary, and as a Life Coach, helping people improve their mind-set and live the best life possible. I have considerable experience working with individuals and families through difficult times, writing uplifting and inspiring speeches and capturing the hearts of audiences with positive and uplifting tributes.
Please feel free to contact me if you would like to know more about the services I provide or to make a booking.
Telephone: 07870 881790
Email: office@dianegoldberg.co.uk